Fridge and Freezer Hire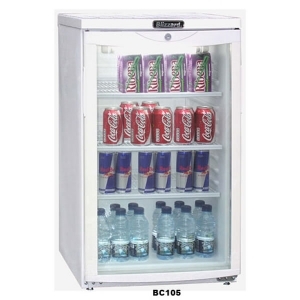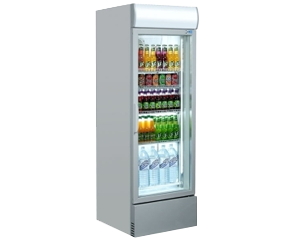 If your fridge or freezer breaks down and you need a temporary replacement, UK Events can hire fridges and freezers for long and short-term periods.
We supply glass display units at 3ft and 6ft heights as well as chest freezers.
We supply fridges and freezers for all kinds of occasions including exhibitions, kitchen, household parties and any other occasion requiring additional refrigeration.
Tefcold Under counter/over counter Display Fridge - UKEEM80
H - 780 W - 506 D - 565 (mm) Temperature Range +6 to +10'c, White/Grey Exterior, Double Glazed Door, Adjustable Shelving, Static Cooling, Interior Light, Temperature Display, 3 Shelves and Static Cooling. Capacity 92 litres/3.24 cu ft.

Telcold Upright Freezer Display Freezer - UKEUFG1380
H - 1840 W - 595 D - 640 (mm) White and Aluminium Door Frame Exterier, White Interier, Interior Light, Digital Temperature Display and Adjustable Temperature and 6 Shelves. Temperature Range -18 to -22 and 10.59 cu ft Capacity.

Blizzards Under counter/counter top Freezer - UKUCF140
H - 820 W - 595 D - 595 (mm) 304 Grade Stainless Steel Exterier, ABS Interior, Reversable Door, Height Adjustable (820-850mm) 2 Fixed Shelves, Automatic Operation and Static Cooling, Temperature Range -16 to -24 and 4.5 cu ft Capacity

Glass Display Fridge and Freezer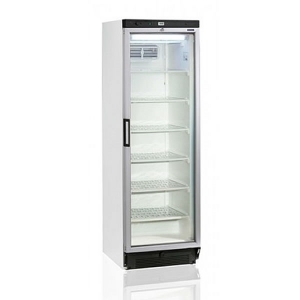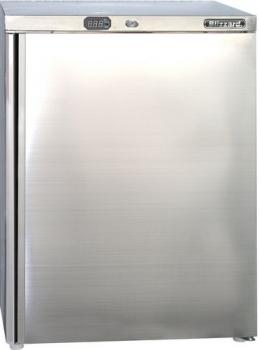 We are now offering a selection of Display Fridges and Freezers ideal to hire for Exhibitions, Bars and Private Parties.

You can hire upright and undercounter display fridges to suit your requirements.
Please see Refrigerator and Freezer selections with technical details below:

Vestfrost Upright Single Door Display Fridge - UKEFKG311
H - 1560 W - 595 D - 595 (mm) Temperature Range +3 to +15'c, 11 cu ft, Anodised Aluminium Door Frame, 5 Adjustable Shelves, Reversible Door, Fully Automatic Function and Temperature Display.
Vestfrost Chest Freezer - UKESZ248C
H - 850 W - 920 D - 650 (mm) White Exterior, Digital Thermometer, Interior Light, Temperature Range -18 to -22 and a 9 cu ft Capacity